20th Annual Robin Run




* Shirts are guaranteed to those who register before October 29th.*
We are excited to announce that registration for our Twentieth Annual Robin Run is now open! Whether you're a seasoned runner looking to set a new personal record or someone who simply enjoys a good run for a great cause, the Robin Run is the perfect opportunity to challenge yourself and make a difference. Participants have the option to run individually or as part of a team. Don't miss out and sign up today! To register for the Robin Run, simply visit our race website where you'll find all the information you need from event details to registration forms, everything you need to know is just a click away. This year's Robin Run will be chip-timed by Run The East! We also have a brand new 4-mile and 1-Mile Fun Run course that will start and end at our new Robin Givens Plaza (our blue outdoor workout area). Check out this year's t-shirt and awesome finisher prizes!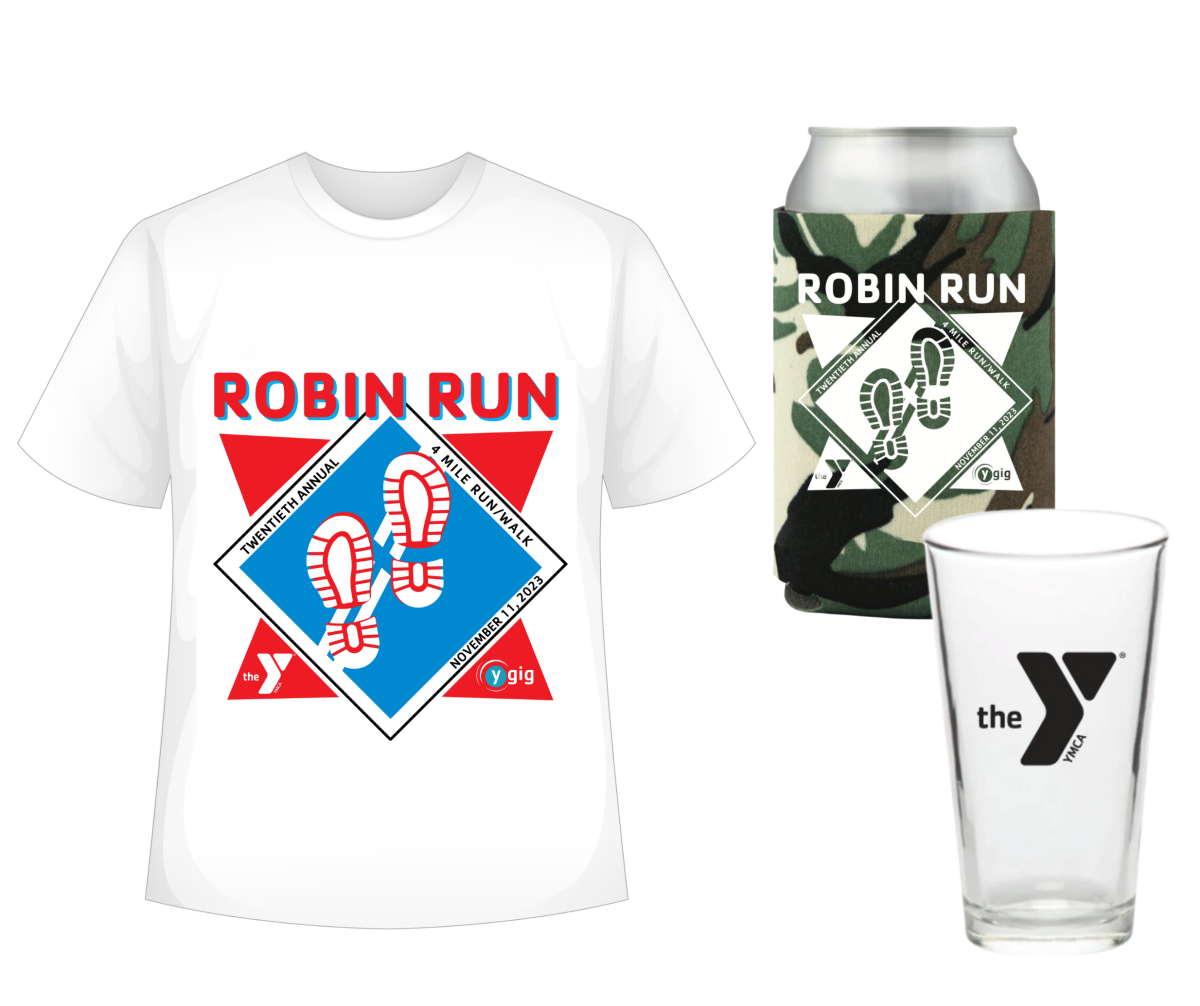 The Annual Robin Run celebrates the life and rich legacy of Robin Givens. Robin encouraged others, especially youth, to be their best selves. Robin Givens exuded all that the YMCA and Y-GIG stand for. She was a loving mother dedicated to nourishing and encouraging her family. She worked patiently with children teaching them the importance of fitness, motivating them to learn, and deepening their moral values. She was an inspiration to all who knew her, promoting spirit, and mental and physical well-being. The proceeds of the Robin Run will go to Y-GIG, The Foundation YMCA's Middle School Afterschool Program. Y-GIG is a safe, supportive, fun place for youth to gather, interact and grow.
Don't wait any longer! Head over to our race website and secure your spot in the Twentieth Annual Robin Run. We can't wait to see you at the starting line!
Robin Run Training
Are you getting ready for the upcoming Robin Run? Don't fret, because we've got you covered! We understand that training for a race can be challenging, especially if you're not sure where to start. That's why we've put together an exclusive workout plan designed specifically to help you prepare for the Robin Run.
Our workout plan is tailored to suit runners of all levels, whether you're a beginner or a seasoned athlete. It includes a combination of cardio exercises, strength training, and endurance workouts that will help you build the stamina and endurance needed to conquer the Robin Run.


Donate online
If you are having trouble with the donation page please click here to open a separate page for donations


2022 Robin Run Sponsors:

Your logo could be here. Contact Kathie Davis
at 252-291-9622 or kdavis@wilsonymca.org
for sponsorship opportunities for this year's Robin Run!